DeadlineNews.Com Special Report 2 of 3: It's not as simple as taking a few photos and writing flowery prose to virtually stage a home for sale. Here's how to make your online listings sing.

• See all the Stages of Staging

by Broderick Perkins
© 2008 DeadlineNews.Com

Deadline Newsroom - Freeland, WA-based Barbara Moran founded a virtual staging company, Virtual Staging, virtually by accident.

Virtual staging typically includes online photos, videos and other images of a home for sale, but can include any marketing images of the listing and the text that goes with it.


Not long ago, Moran, by trade, an online content expert and author of "Crafting Multimedia Text: Websites and Presentations" (Prentice Hall, $21.40), was watching a friend browsing for housing.

"My friend would click through various slide shows for listings and if she saw one slide she didn't like, she'd leave the listing entirely. I wondered how many other potential homebuyers made major decisions about contacting a real estate professional based on the quality of the online slide show and its descriptive text," Moran said.

Apparently, quite a few.

In several informal focus groups, Moran asked participants to pretend to look for their dream home. They repeatedly passed on listings based entirely on one bad photo or on boring text in an online listing.

"That's when I thought I might be helpful," said Moran realizing many of the principles she covers in her book are unknown to most real estate professionals.

Virtual Staging was born to teach real estate agents what she and good Web designers already know: content -- good, eye-catching and revealing content -- remains king.

"I was shocked at how easy it was to find truly bad examples," she said.
Her Web site contains digital photo examples of the good, the bad and the very ugly including:

• A gloomy photo of a home's lake view by day, turned brilliant when photographed at sunset.

• A photo of a cluttered kitchen with refrigerator magnets as the focal point is compared to another kitchen, this one, uncluttered, well lighted and inviting.


• A photo that shows nothing but white walls, a closet and a door. Doh!

• Out of focus, too dark and too light photos that are hard on the eyes.
Moran offers five free evaluations. She will examine any existing or upcoming listing, email the listing agent an evaluation of the photos and written content, and offer suggestions to punch up the marketing.

Subsequent evaluations are $50 per listings with discounts for 100 or more evaluations.
She also offers year-long exclusive contracts to give agents willing to pay the fee a competitive edge. Only one agent in a defined market area is entitled to purchase an exclusive territorial contract.

Current clients without territorial contracts say Moran has helped them boost their sales so well they fear giving up their competitive edge in the current market and refused to go on the record and give away their location.

Moran also offers tips to those engaging in virtual staging.

• Consider security. Keep photos and expensive possessions out of the pictures.

• Don't doctor photos. Don't use image editing software to remove cracks from the wall, stains from the rug or kid's drawings on the wall. Fix the problem. Then photograph it. Use image editing to enhance photo quality, not content.

• Don't use verbiage. Don't be vague. Learn to spell. Use a spell checker. Get a writer or an editor. Spelling, grammar, and punctuation mistakes reduce credibility.


• Don't make visitors sign in. Focus groups reveal people treat "sign-in required" Web sites like the plague. "If visitors see a listing they like, make it easy for them to find you, but let them browse around first without demanding personal information," Moran said.

• Avoid mystery room photos. Online visitors want to recognize what each photo represents. Include living rooms, bedrooms, baths, kitchens, and other readily identifiable spaces.

• Freshen stale photos. If your listing has languished, re-shoot before you lower the price. New images and rewritten text may be all you need.

• Give the buyer an incentive. Consider a virtual staging Web site or blog dedicated to the listing. Free Web sites and blogs are a dime a dozen. When the sale is done, gift the Web site or blot to the new homeowner for his or her future use!

Classifieds On Steroids



Try the FREE Postlets.com, which, frankly, is what Craig's List ought to be by now for marketing homes. This amazing, create-your-own, FREE home listing Web site comes with FREE automatic search engine submissions, FREE marketing tools you had no clue could be so useful, and lots more. It's so easy, well, a caveman can use it.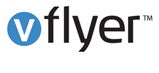 Another online-classifieds-on-steroids service is already an award-winner. Vflyer.com is a similar service, with a few more bells and whistles, for a small fee.

Both are in flux, adding features.

© 2008 DeadlineNews.Com



Advertise on DeadlineNews.Com

Get news that really hits home for your Web site or blog from DeadlineNews.Com.


Broderick Perkins, an award-winning consumer journalist of 30 years, is publisher and executive editor of San Jose, CA-based DeadlineNews.Com, a real estate news and consulting service, and the new Deadline Newsroom, DeadlineNews.Com's new backshop. In both cases, it's where all the news really hits home.

---

DeadlineNews.Com's Editorial Content Is Intellectual Property • Unauthorized Use Is A Federal Crime